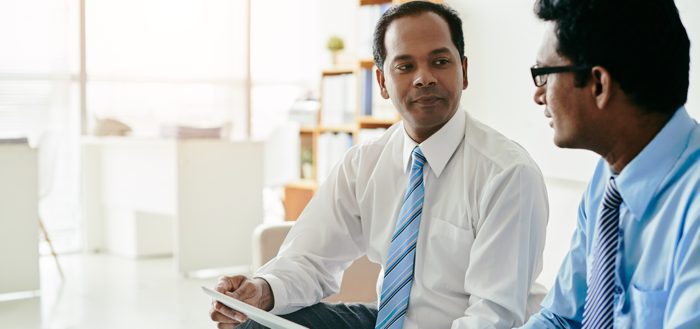 Leadership and Executive Coaching
The International Coaching Federation defines Executive coaching as professional coaching with a focus on developing leadership skills — the skills needed to drive change, manage complexity, build top performing teams, and maintain a strong personal foundation to thrive under the most challenging conditions. We define coaching as "just in time learning." Coaching works because the executive or manager being coached can immediately apply new skills.
Leadership is the most critical element to an executive or manager's success. With the right leadership skills you can provide direction to the business and help the employees embrace your mission with passion. Our coaching services help the manager or executive improve people management skills which, in turn, improves overall business results.
Management consists of the interlocking functions of creating corporate policy and organizing, planning, controlling, and directing an organization's resources in order to achieve the objectives of that policy. http://www.businessdictionary.com/definition/management.html.
In short we see management as applying the direction and resources to achieve the results through employee efforts.
We believe Steven Covey best described leadership by saying, "Management is efficiency in climbing the ladder of success; leadership determines whether the ladder is leaning against the right wall.
"Management and leadership are not two ways to achieve the same end. They serve different ends, both of which are essential in complex organizations that operate in changing environments." John Kotter describes this in his book, "That's now how we do it here!"
Helping Owners Become Better Leaders
We agree that for a business to succeed leadership and managerial skills are critical skills that must be mastered.
Are you, your management team, and next generation leaders being developed to meet tomorrow's challenges?
"Mark is a dynamic coach who utilizes expert skills to guide and mentor others. Mark is a highly effective leader who builds positive relationships across organizations by providing practical advice in a clear and timely manner."
How we can help you become a better leader
Ernst Enterprises, LLC has the professional expertise to provide coaching programs that quickly give business leaders and managers the skills to be more effective.