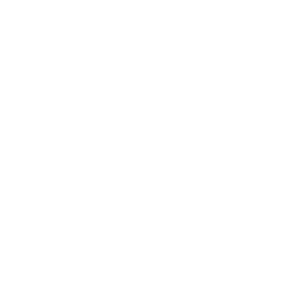 Ernst Enterprises, LLC is a management and business advisory services company that provides in-depth resources to help owners achieve their goals with engaged and committed employees.
Our History
Ernst Enterprises LLC was first formed in IL on April 17, 2007 with a mission to help business owners and leaders achieve their goals. We have served business owners for over ten years. On April 10, 2017 we became a CA corporation stronger in our passion to assist business owners and leaders to achieving their goals.
People Management
Most owners know the technical side of their business but not the ever increasingly complex side of people management. We are skilled at the "how to" of implementing practical solutions for the People Management side of your business in the areas of
Manager/Leader Development Programs and Workshops

Executive and Manager Coaching Programs including 360º assessments using Everything DiSC 363 for Leaders® assessments

Team Building Programs using The Five Behaviors of a Cohesive Team® materials and the family of Everything DiSC Workplace® assessment tools

Strategic Planning Retreats and Workshops for Leadership Teams
Key Note Speaker and Educational Workshops

Succession Planning

Investigations (Discrimination, Harassment, Wage/Hour)

Compliance, Audits and Training

Employee Engagement and Retention Programs

Soon to begin bilingual Spanish Training and Recruiting Service
Getting Back to Business
The experienced consultants at Ernst Enterprises, LLC will immediately contribute to the growth and efficient operation of your business with Sound People Management Services. We free up the business owner's time to focus on what they do best … running their business.
Our Core Values Benefit You
Confidentiality:  We treat all client matters and discussions confidentially. (view/download)
Integrity:  We operate with openness and transparency in all client matters.
Trust:  We earn our client's trust by keeping our commitments.
Expertise:  We are or bring in the expertise our clients require.
All of our services are delivered with an emphasis on client satisfaction.
Upcoming Events
Upcoming Leadership Presentations
FABTECH EXPO – November 6-8, 2018
at the Georgia World Congress Center, Atlanta, GA
FABTECH 2018   Schedule   Event Preview
Date: Tuesday, November 6, 2018
Time: 8:00 AM – 9:00 AM
Subject: 8 Elements to a More Effective Delegation
Date: Tuesday, November 6, 2018
Time: 10:30 AM – 11:30 AM
Subject: How to Build Accountability in Your Organization
Date: Tuesday, November 6, 2018
Time: 2:30 PM – 3:30 PM
Subject: How to Lead a Change Initiative
Date: Thursday, November 8, 2018
Time: 8:00 AM – 9:00 AM
Subject: 5 Steps to Creating a Successful Career-Pathing Program
Past Events
FABTECH EXPO
Trust to Win Business, a Case Study
November 17, 2016
Delegation Strategies to Help You Be a More Effective Manager
November 17, 2016
The Importance of Strategic Planning for the Job Shop
November 17, 2016
Managing Conflict and Delegation Strategies For Effective Leadership
Monday, November 6, 2017
Strategies for Learning and Leveraging Your Leadership
Tuesday, November 7, 2017
Attract, Develop and Build a High Performance Millennial Team
Wednesday, November 8, 2017
Communicate, Build Accountability and Conduct Meaningful Evaluations In Your Organization
Wednesday, November 8, 2017